Register
An international forum for the aviation experts.
Event is held with the support of aviation enterprises owners and aviation market participants
Agenda includes conference with presentations and discussion panels involving key experts and decision makers in the region. This event is a unique opportunity to get acquainted with the industry innovations and latest developments, including an exhibition of the modern airport technologies and equipment.
The expected high representation will support efficient face- to-face meetings for all participants including governments, airports, airlines, suppliers etc.
Key Objectives
Exchange of new ideas, experience and opportunities in the management and regulation of aviation industry between the government officials, leading experts and top managers from airports, airlines, handling companies, investors, tour operators and manufacturers of the airport vehicles, systems, equipment, materials etc.
Introduction with the newest technologies in airport maintenance and passenger services
Promotion of Ukraine as a country with strong aviation potential
Aviation and tourism industries synergy
Facilitation of the new partnerships via face-to-face meetings
Ukraine's backround
1.The implementation of regulatory act and technical regulations according to EU aviation standards in Ukraine:
Fullfilment of the EU-Ukraine Association Agreement terms
Prospects of Common Aviation Area Agreement signing.
National Transport Strategy by 2030
Ukraine's concept on the airports development by 2030
Investment needs and opportunities
Inbound and outbound tourism development
Target audience
Presidential Administration, Central and local Governments, Parliament of Ukraine
Aviation authorities and other industry regulators
Airport and airline owners and top managers
Suppliers of airport equipment and services
Representatives of the Ukrainian aviation industry
Airline leaders
Aviation Investors
Inbound and outbound tourism companies, agencies
International financial institutions and consultancy
Developers of aviation IT solutions
Legal advisors and insurance companies
Agenda milestones
Conference:
Welcome messages from the top Ukrainian officials
ACI Europe presentations and comments on European airports industry trends and regulatory framework
Presentations on the aviation market developments and challenges, the latest innovations in airport and airline operations, investment opportunities and requirements
Discussion panels involving international aviation experts
Press-conference with the local and international media
Welcome reception, coffee breaks and banquets from the industry sponsors and partners
Exhibition of the airport equipment and technologies
Cultural programme: Odesa sightseeing
Conference: core subjects
International experience of regional airports development.
Factors to promote investment attraction and airport privileged lending
Structure and standard-regulatory policy of airport activity. World experience
Potential of air transportation from regional airports of Ukraine. State of tourism and hotel industry, as a guarantee of an increase in air transportation in the regions
Modern technologies in airport operations
Experience in maintaining the infrastructure of airfields, special equipment, airport equipment and systems.
Participants: opportunities and benefits

Present own company and show your products and services at the exhibition site
Speak at the conference or share expert opinions through the dedicated discussion panels
Face-to-face meetings: get new partnerships, negotiate or even ink the dials
Road shows for investors and/or clients at one place
Learn the latest technologies, equipment and IT solutions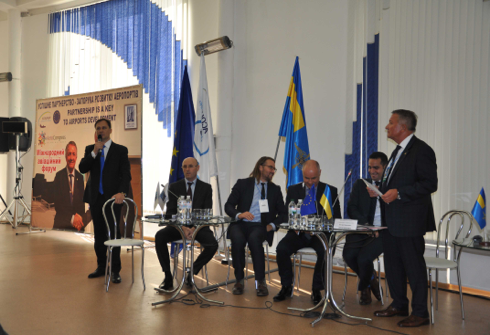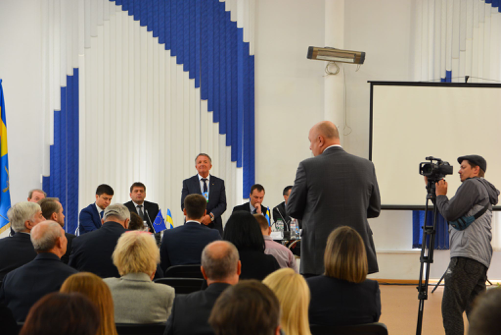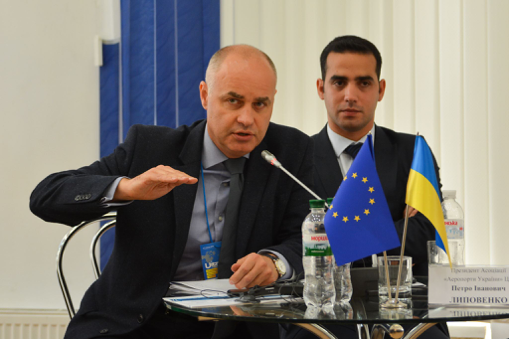 The Venue Location
September 26, 2018 from 09.00 am till 06.00 pm
Odesa International Airport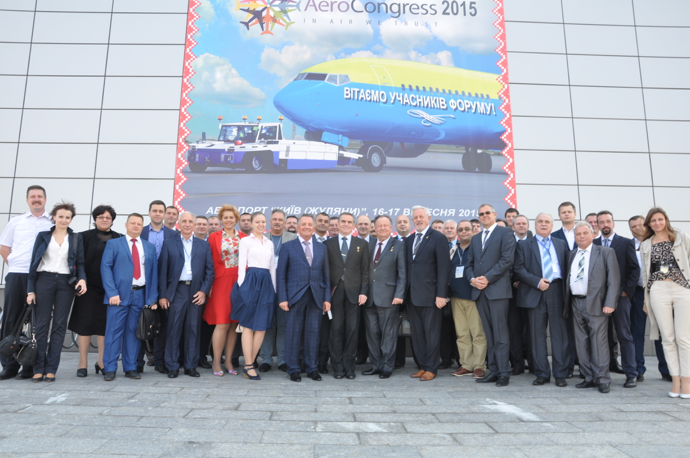 Welcome from AAUCA
Association "Airports of Ukraine" CA (AAUCA) is a non-governmental organization representing and promoting development of the Ukrainian airports
AAUCA as the key organizer of AEROCONGRESS is happy to invite you to our international aviation forum and looking forward to host you at lovely city of Odesa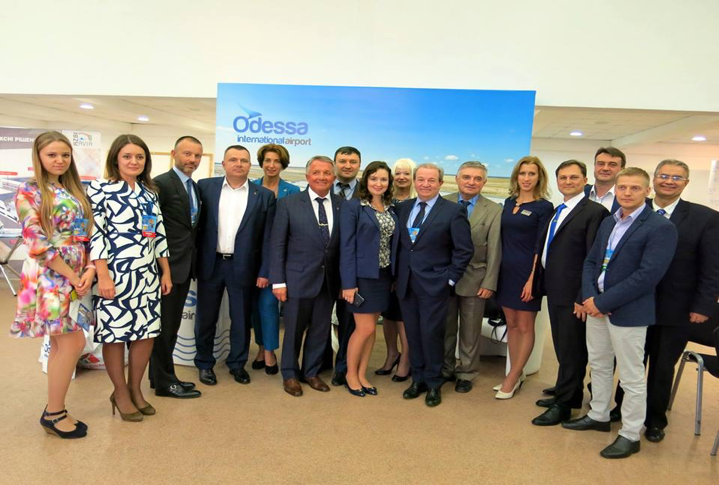 Main objectives of Association
"Airports of Ukraine" of CA
implementation of a single scientific-technical policy in the field of Ukrainian airports development;
Association members provision with necessary information regarding questions of organizational and economic activity of airports;
extension of best practices among members of Association;
formation and realization of targeted programs focused on development of
airports by order of Association members;
assistance in the implementation of the airports development concept, their separation in independent structures;
assistance in training of highly qualified personnel;
participation in airports and airport services certification;
assistance in airports of Ukraine integration to the International airport activity and so on.